Browse their stories and be inspired.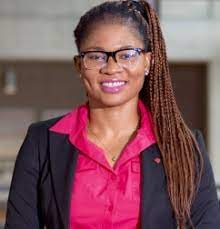 Prof. Rita Orji (2000 set) . Rita Orji is a Computer Science Professor, a Canada Research Chair in Persuasive Technology, and the Director of the Persuasive Computing Lab at Dalhousie University in Canada. Rita graduated as a top student in her studies with First Class Honours.
Link to Prof. Rita Orji . Linkedin Rita Orji 
2021 Top 100 Canada's Most Powerful Women
2021 Top 100 Leading Nigerian Women 
2021 Outstanding Young Computer Science Researcher Awards 
2020 Canada Research Chair in Persuasive Technology.
2020 Inducted into the Royal Society of Canada College of New Scholars, Artists and Scientists.
2019 Dalhousie University President's Research Excellence Award.
2019 International Society for Research on Internet Interventions Rising Star Award.
2018 Women Leaders in the Digital Economy Award, Digital Nova Scotia.
2017 Enugu State Award of Excellence in Recognition of Scholarly Achievement and Contributions to Advancement of Education
2017 Nnamdi Azikiwe University Award of Excellence in Recognition of Contribution for the Advancement of Knowledge in Computer Science
2017 Top 150 Canadian Women in Science, Technology, Engineering, and Mathematics (STEM)
2013 University of Saskatchewan Research Excellence in Science Award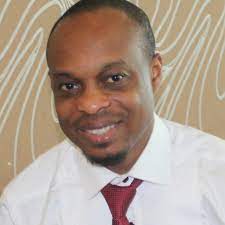 Ikechukwu Ekene Onyenwe (2004 set) is a Senior Lecturer/Researcher/Developer in Computer Science and Linguistics departments at Nnamdi Azikiwe University, Awka.
He did his PhD at The University of Sheffield, the United Kingdom sponsored by the Tertiary Education Trust Fund, Nigeria. His research focused broadly on the area of Natural Language Processing (NLP), Computational Linguistics (CL), Machine Learning (ML), Data Science, Cyber Security and Web/Internet Computing. He has collaborated actively with international researchers in several tasks, particularly on building a public benchmark in African languages with Facebook, detecting incitement of violence against women in online conversations with Nottingham Trent University, and data mining and Analysis of Amazon product reviews at Amazon project with the Computer Science Department of Sheffield University, United Kingdom.
Ikechukwu has won and participated in many research awards including the TETFund PhD scholarship award, grant awards from Facebook and BA/Leverhulme Small Research Grants. He has served and still serving in many professional committees/consultations.. He is a professional member of the Association for Computing Machinery, African Language Technology and Nigeria Computer Society. As an active researcher, Ikechukwu enjoyed publishing in international journals/conferences and travelling around the world and presenting his research outputs at international conferences. He is IT-savvy and enjoyed learning new good things each day.
Chukwunonso Henry Nwokoye(2008 set) is an Experienced Oracle Specialist with a demonstrated history of working in the correctional industry. Skilled in Oracle Database, Mathematical Modeling, Matlab and Mathematica. Strong information technology professional with a Doctor of Philosophy – PhD focused in Artificial Intelligence from Nnamdi Azikiwe University. He is presently a Deputy Superintendent of Corrections (IT/Database)Deputy Superintendent of Corrections (IT/Database), Nigerian Correctional Service.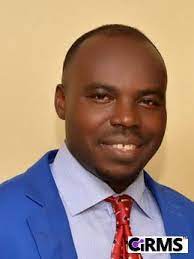 Dr. Ikechukwu Umeh (1999 set) is the founder/CEO, PA-CENT TECHNOLOGIES COMPUTER INSTITUTE, a household name in ICT in Anambra state. he has over  2 decades of ICT service delivery across the nation. He is a Fellow of the Nigeria Computer Society(NCS) and a Senior Lecturer at his Alma mater.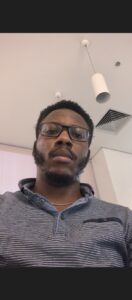 Email Address- [email protected]
Mr. Josiah Okereke
Year of Graduation– 2017
Current Job- Technical Support Engineer at MicroFocus, Lagos
Did your time at NAU meet your expectations?
Yes, Although my parents choose UNIZIK for me , I had a tough experience at uniZik shaped my life in a positive way to meet up with the expectations in the labor market
What is/are your main responsibilities in your company?
Supporting various clients during EMEA, APJ and AMX time zone for SOC in the globe. My typical work day is Tasking and demanding . The workload and demands to meet to client expectations
What is the most rewarding aspect of your current role or greatest achievement so far? 
Vast experience in Technology and security and a great learning platform.
What skills/qualifications from your degree or other trainings do you make use of in your job? –
Linux, HTML/CSS, MySQL, etc
How have these skills or training made a difference in your career?
Huge difference, these skills are necessary to be able to provided the required support needed to manage clients
Where do you see yourself in the future? 
Nigerian Politics
If you could give one piece of advice to current students or recent graduates what would it be?
Even the worst situation is meant for you good, get your focus on point and you will see the benefits of life's experiences however ugly it may seem at the moment. Don't give up