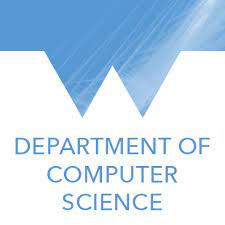 ---
---
WELCOME: DEPARTMENT OF COMPUTER SCIENCE
Welcome to the Department of Computer Science, Nnamdi Azikiwe University, Awka. UNIZIK.
Computer Science department is located in the heart of Science Village of the University, adjacent the faculty of bioscience.
The Computer Lab, lies in a walking distance from the university beautiful gate, adjacent to the University Admin. Building.
The department trains students to create, adapt and manage computation tools that meet basic goals of correctness, efficiency, security, user-friendliness, fault-tolerance and intelligence.
We currently offer B.Sc, M.Sc, MPhil and PhD in Computer Science with options in Software Engineering, Data Mining, Networking, Knowledge Discovery, Natural Language Processing, Machine Learning, Artificial Intelligence.
The departmental academic staffs are dedicated, effective and committed to teaching computer science at the University level. Both undergraduate and Postgraduate classes are backed up by demonstrations and a strong practical content which makes the classes very effective. We have well equipped computer science laboratories and research laboratory.